Weight Loss Clinic, Weight Loss Plan – Don't Get Lost in The Confusion!
When it comes to choosing a weight loss clinic, plan or program, keep in mind that a clinic is not the same thing as a plan.  There are countless "plans" out there, from Slim Fast and Jenny Craig to Atkins and Weight Watchers.  However, these programs don't offer the in-depth approach and personal attention you enjoy with a trusted weight loss clinic.  For the most part, plans and programs consist mostly of food options, along with online support in some instances.  Some do offer exercise programs, but still the results may not be as satisfactory, for several reasons.
First of all, a weight loss clinic offers support and guidance on a personal level.  Most have doctors, nutritionists, dietitians and training instructors on staff, designing a program for your unique situation.  You don't find this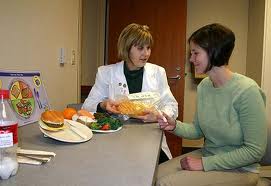 with many of the popular plans or "trend" diets, mostly due to the fact that if you communicate with anyone at all, it's online and not in person.  It's extremely hard to develop a system that will obtain fantastic results for you personally when it's more of a "hands-off" approach.
A weight loss clinic takes a real interest in not only helping you lose excess weight, but improving your overall health and lifestyle as well.  Medical conditions are monitored throughout to ensure that your diet isn't exacerbating any conditions you may have, such as high cholesterol, diabetes or high blood pressure.  In most cases, a reputable weight loss clinic will design a diet that's suitable not only to your weight loss needs, but for improving existing health issues.  A workout program may be designed according to your metabolism, cardiovascular needs, and lifestyle.
Most weight loss plans have limited options when it comes to food.  For instance, some plans like Lean Cuisine offer their pre-packaged meals in supermarkets, where you may 
find 10 or 15 varieties.  After a while, eating the same things over and over again becomes monotonous and boring, which makes it tempting to "cheat" on your diet.  With a weight loss clinic, you will be taught which foods are the healthiest, how to prepare them, and how to mix things up so that you enjoy the foods you eat.  When you know which meats, vegetables, grains and oils are best for you and how to prepare them in various ways, you enjoy an almost endless array of choices, which makes it much easier to "stay with the program."
Sure, hundreds and perhaps even thousands of people have lost weight with the popular weight loss plans advertised on television and in magazines, but how many have maintained their new bodies?  It's tough to resist burgers, pizza, fries and fried chicken, and you really don't have to – at least not all of the time.  A weight loss clinic will essentially help you transform your lifestyle to a new, healthy way of not only eating, but living.  Most people who have made the changes feel healthier and more energetic,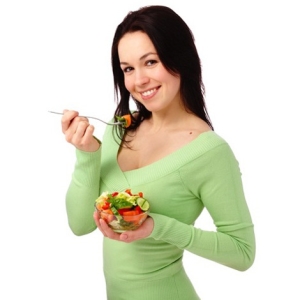 and find that making these permanent changes is actually a good thing.  It's important that those who need to lose excess pounds think in terms of eating healthy, rather than dieting.
What will it be for you?  Will you go the route of the popular plans and trust that it won't be a waste of money?  Or, will you choose a reputable weight loss clinic where all on staff will be there with you all along the way, helping you reach your goals of a fit, trim, healthy body?  If your desire is to be your absolute healthiest and to reach your goals without feeling deprived, we recommend that you forego all of the big "pie in the sky" promises offered by most plans and go with a good weight loss clinic.