Things to Consider Before Choosing a Weight Loss Clinic
Things to Consider Before Choosing a Weight Loss Clinic  and Part With Your Hard-Earned Money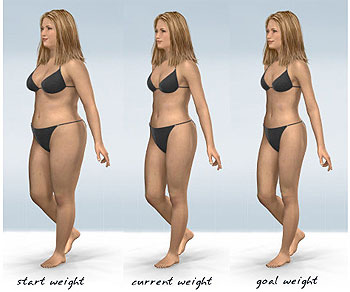 Choosing a weight loss clinic is something that should be done with careful thought and consideration.  The truth is, many programs are extremely costly – and you may not get the results you hope to get.  Today, there are more scams than ever before; many clinics and diet centers are in it only for the money, and not genuinely concerned about helping the client reach his or her weight loss goal.  If you're thinking about joining a weight loss clinic, there are a few things you should consider before you hand over your hard-earned money.
Location.  Does the weight loss clinic offer a physical location that is close to where you live?  If you have to drive for 30 minutes or an hour to get to the clinic, chances are you will find excuses not to go.  It's best if you can join a reputable program that's close by, so you can jump in the car (or even better, walk) and be there in just a few minutes.
Additionally, some weight loss clinics are online now, and offer support, forums, meal planners and other features on the internet.  While this may work for some who are very self-disciplined, it may not work if you need a more structured environment in order to follow a healthy diet and engage in the necessary exercise.
Reputation.  This is very important, as it's not a good idea to join a weight loss clinic that you know nothing about for the reasons stated above.  Some are focused solely on selling their own special foods, shakes and supplements, and don't offer the individual support you need to be successful.
You can learn more about the clinic you have in mind by going online and looking for reviews, or by asking around the community if the weight loss clinic is local, and not a nationwide company.  Ask friends, co-workers and family members about their experience with the clinic; visit in person, ask plenty of questions, and even for references you can call.
Cost.  This is an important factor for most people, particularly in light of current economic conditions.  While one weight loss clinic may be within your budget, another may be so costly that there is simply no way you can afford it. You need to know how much the cost per month will be, if food/supplements cost extra, or if there are any "hidden" costs that you may not be aware of before you join.
Some programs are relatively within any budget, and may cost only $20 or $30 per month; others may cost much more, but have other "perks" included in the cost.  Should you choose a weight loss clinic that is staffed by physicians, dieticians and physical fitness experts, you should expect to pay a bit more, as these clinics provide the individual focus and guidance you need to make a healthier, lifelong change in the way you look at food and exercising.  Many programs prefer to focus on healthier eating and a more active lifestyle rather than the word "diet," which can in itself lead to failure simply because of the psychological impact.
Keep these things in mind when searching for a weight loss clinic, and you'll likely find a program that is well-suited to not only your fitness and weight loss needs, but your budget as well.  With a little patience and research, you can avoid spending money only to see that the results are disappointing.